Habitations Trillium Homes Inc since 2007
A.L.S. Seguin Brothers Carpentry Inc  – a roofing company operated and managed by Alain installing trusses and plywood sheathing on new homes for several new home construction companies in the Ottawa area including Richcraft Homes.
Alain has been in the construction industry for over 35 years working in framing, roofing, renovations and customizing new homes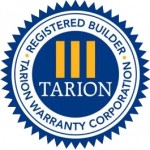 Thinking about building a custom home? Think Habitations Trillium Homes! Habitations Trillium Homes has been building custom homes in the Ottawa area since 2007, a natural progression building on the over 35 years of operating a successful construction and roofing company for 35+ years.  We have several custom home models to chose from ranging from 1500 square foot to over 3400 square foot two storey, with all models able to be customized to suit each purchasers unique needs. Habitations Trillium Homes design team will schedule a free consultation to help make all design decisions and help to add personal touches. Habitations Trillium Homes will also take any drawing, whether it is a photo out of a magazine or a full set of drawings and will review the design and prepare your own personalized architectural drawings. At Habitations Trillium Homes we are different from other builders. When you build with Habitations Trillium Homes, you are part of the team building your new dream home.

Habitations Trillium Homes comes with high level standard features such as pre-engineered R2000 open floor joist system, 5/8" plywood or sprynite subfloors, all brick, stone and/or stucco exterior facades, fully insulated and dry walled garage, pre-finished oak hardwood and ceramic flooring, custom solid wood cabinetry, ENERGY STAR rated to name a few. Our homes are currently being built on half acre or larger estate lots in premium communities located in Kars and Greely. You chose your dream lot and we build your dream home.
Alain Seguin, President of Habitations Trillium Homes will satisfy your needs and truly listen to and incorporate your input and ideas. From the preliminary design to construction and after sales service, rest assured that we are here for your 100%. Our actions speak louder than words; you are welcome to talk to any of our satisfied homeowners.
Once you purchase a Habitations Trillium Homes, you will become part of the team in the construction of your home. While the drawings are in the permit stage, you and our design team will begin selecting the finishes that will go into your home to ensure that once the home is under construction nothing is forgotten. While the home is in the construction process, Habitations Trillium Homes will schedule important site visits to ensure you can make necessary changes before it is too late and costly. As the home is near completion, we will all finishes are carefully completed before your move in day. The last thing you is to have workers in your home after closing while you are enjoying your new haven.